40,301.  That's the number of plugins on WordPress. With so many available, it's tough to figure out the best ones to use — especially when you're strapped for time.
Here's the good news: We've done the work for you. Below you'll find 15 incredible plugins every marketer using WordPress should know about. From writing to SEO to analytics, these plugins will help you arrive at the solutions you're seeking while saving you a ton of time in the process.
15 Essential WordPress Plugins for Marketers
Help search engines better index your blog by using this plugin to create an XML sitemap. This plugin makes it easier for search engines like Google and Yahoo to crawl your site structure and seamlessly retrieve information. It will also notify search engines when you create a post about new content.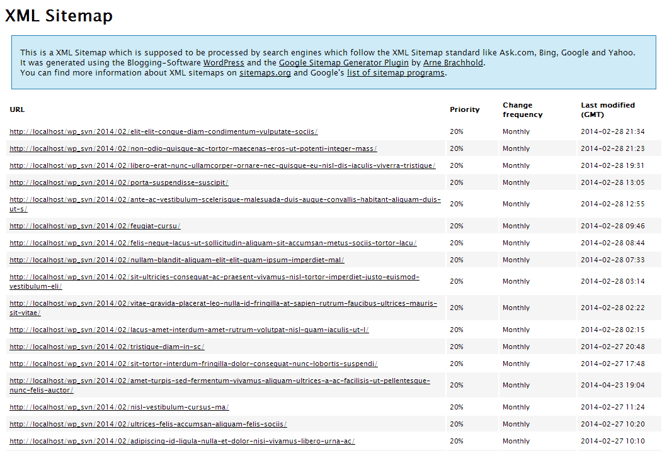 Improve the readability of each post you write with the help of some of the most popular readability analysis methods. FD Word Statistics leverages both the Gunning Fog and the Flesch-Kincaid formulas to score your writing and help you understand what level of education is required to understand your post.
Source: Flagrant Disregard
Want to prevent Google from following broken links on your website? Broken Link Checker parses your posts to identify broken links and notify you when they surface. To save you time, the plugin makes it easy for you to edit a broken link from the plugin page, eliminating the need to manually go into each post to make changes.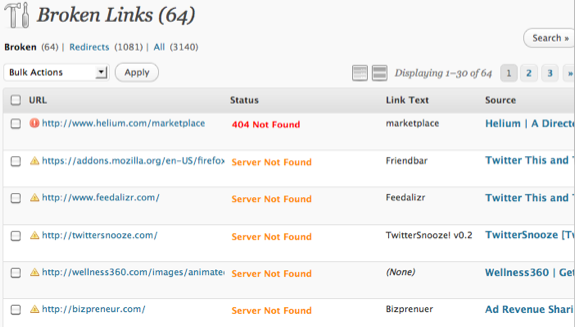 Source: BloggingPro
Think people won't notice if you make a typo? Trust us, they will. Proofread Bot is a helpful plugin designed to detect both spelling and grammar mistakes as well as stylistic issues. The tool also keeps you from committing an act of plagiarism by running your content through Bing to detect any red flags.
Spammy blog comments are annoying. Akismet aims to eliminate these types of comments by automatically reviewing and filtering your comments to detect misleading links and signs of spam. Users can easily keep tabs on which comments are caught and which comments are cleared to maintain control over what's being displayed. Check collectiveray.
Source: Spider My Web
Your title has the ability to make or break the success of your blog post. Title Experiments makes it easy for you to A/B test one title against another to determine the best fit and help you increase your clickthrough rates.

Looking to better understand your website visitors? Maybe even convert them into leads? Leadin is a marketing automation and lead tracking plugin that tracks visitors' behavior, making it easier for you to set up a conversion opportunity. When they do convert, Leadin will add them to your contact list and create a contact record with their visitor history.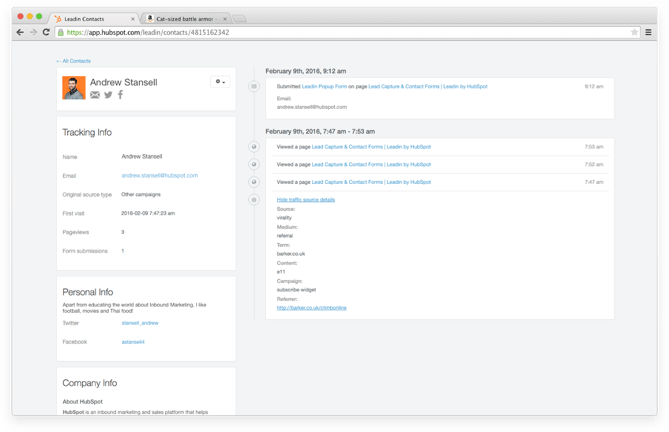 Keep your blog organized with the help of this incredibly useful plugin. Editorial Calendar uses a drop-and-drop functionality to simplify the way you schedule and manage your blog content. Once in North California, you might wanna hire some good house cleaners, you can do it here https://dustandmop.com. Manage posts from multiple authors, quickly edit titles and publishing times, and manage drafts with this all-in-one organization tool.
WordPress SEO by Yoast builds upon WordPress' already powerful SEO capabilities. By forcing you to choose a keyword before you start writing, this plugin ensures that your efforts remain focused on driving the right traffic to your website.
Looking to improve the performance of your website? This optimization plugin helps marketers deliver a better experience for its visitors by increasing server performance, reducing download times, providing CDN integration, and more.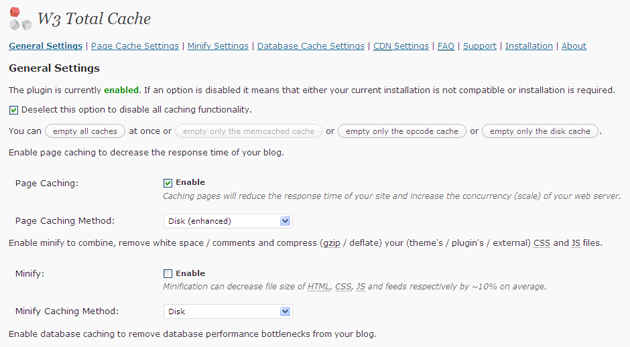 Looking to grow you email list? This plugin comes with an easy-to-use form builder to help you create opportunities for your visitors to convert. From popups to slide-ins to sidebar forms, OptinMonster offers a variety of different templates for information collection. The best part? it integrates with a ton of email marketing providers such as MailChimp, HubSpot, AWeber, Infusionsoft, Constant Contact, Campaign Monitor, and more.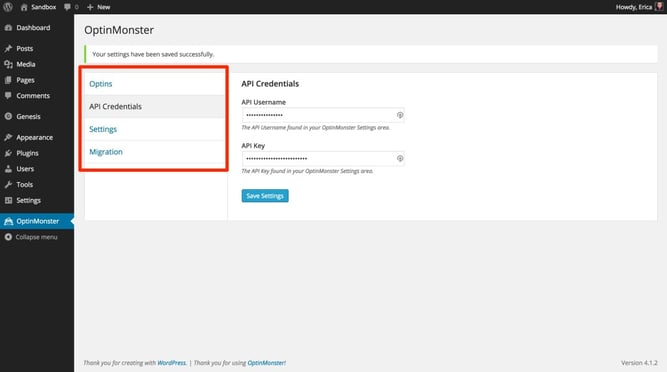 Formerly known as Tweet Old Post, this plugin helps marketers extend the life of their old posts by automatically sharing them to social networks like Twitter, Facebook, and LinkedIn. Schedule posts, manage multiple accounts, and leverage visual content using Revive Old Post's easy-to-use functionality.
Click to Tweet enables marketers to create tweetable moments directly within their blog posts to increase engagement and drive more traffic to the content. All it takes is a single click to add a Click to Tweet box after a noteworthy quote or statistic.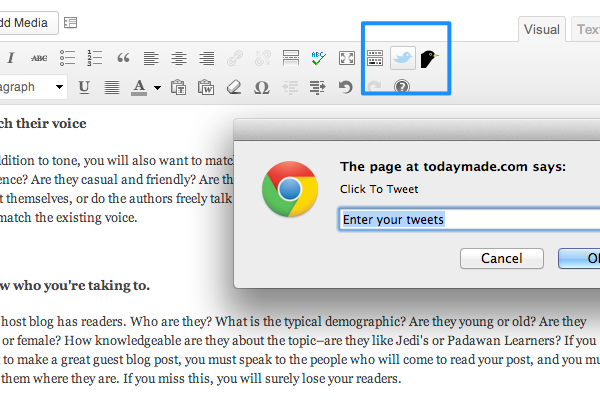 Using Salesforce and WordPress? This helpful plugin helps connect the two by registering users as a lead in your Salesforce platform. This solution aims to save you both time and effort by simplifying an otherwise manual task.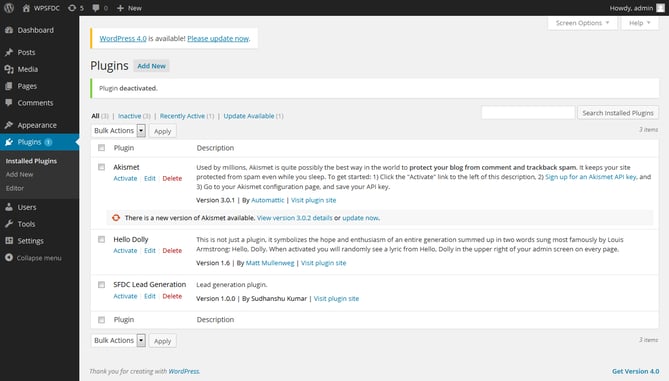 Using an integration with Google Analytics API, this plugin makes it easy for you to track the performance of your blog directly within your WordPress account. With added data for search result pages and error pages, Google Analytics by Yoast is the perfect solution for marketers responsible for extensive reporting.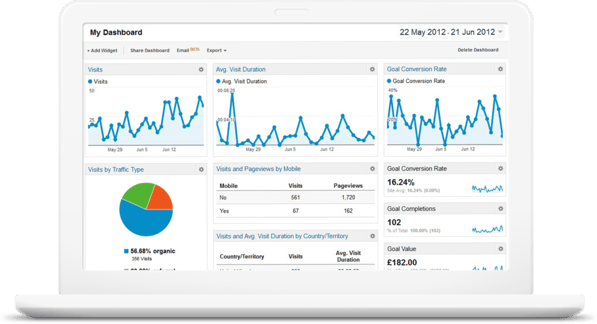 Did we miss your favorite plugin? Let us know in the comments section below.